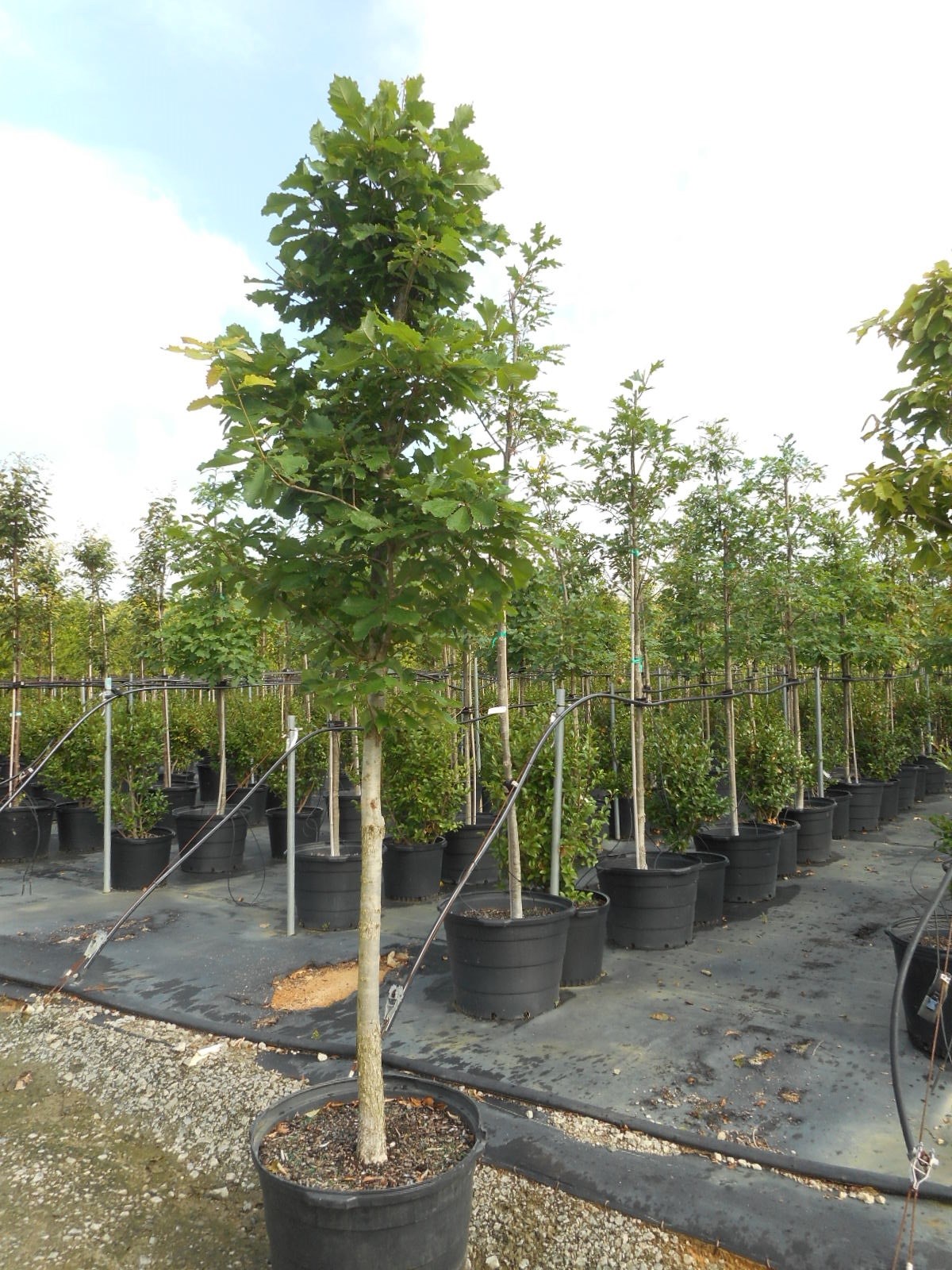 Quercus alba
A handsome and sturdy deciduous tree, the White Oak is named for its whitish bark and grey twigs. White Oaks are large, long-lived, and slow-growing trees. They can reach heights of 60 to 150 feet, with diameters between 3 to 4 feet. Their glossy, bright green leaves have rounded lobes, five to seven per leaf.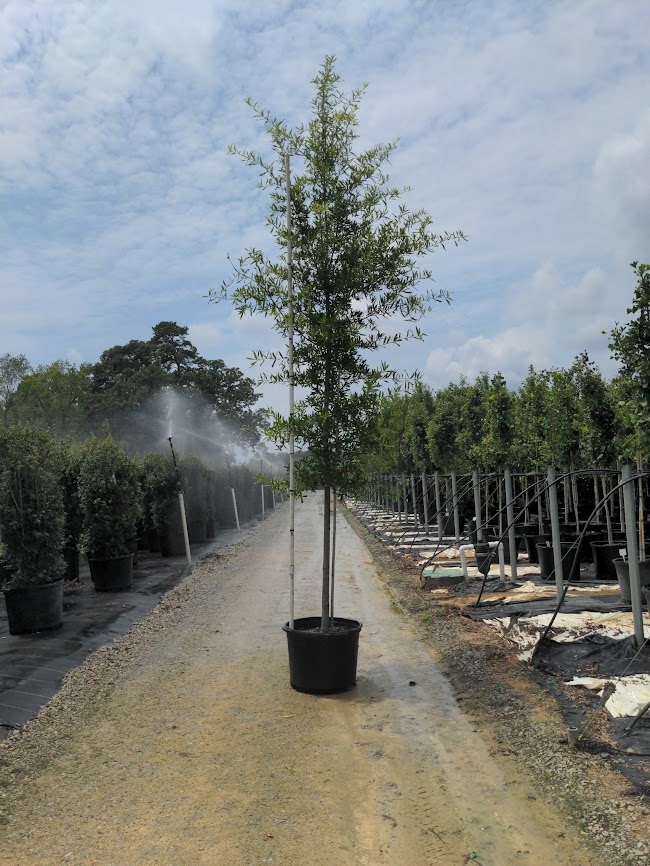 Quercus phellos
grows 40-60' ht x 30-40' wide
The Willow Oak is a medium growing, broadleaf, deciduous tree. Crown, at maturity, is dense, oval to round in shape. Produces very small rounded yellowish-green acorns that turn a light brown or tan with age. Its foliage is long, green, willow like leaves which turn gold/brown before dropping in autumn. This is a great medium sized shade tree for a lawn. Prefers moist to wet well drained soils in full sun.
Quercus palustris
The pin oak grows to a height of 60–70' and a spread of 25–40' at maturity.

This tree grows at a fast rate, with height increases of more than 24" per year.The name pin oak comes from its short, tough branchlets located along the branches and limbs. Because of its tolerance for wet conditions, the tree is also known regionally as swamp oak, water oak and swamp Spanish oak.