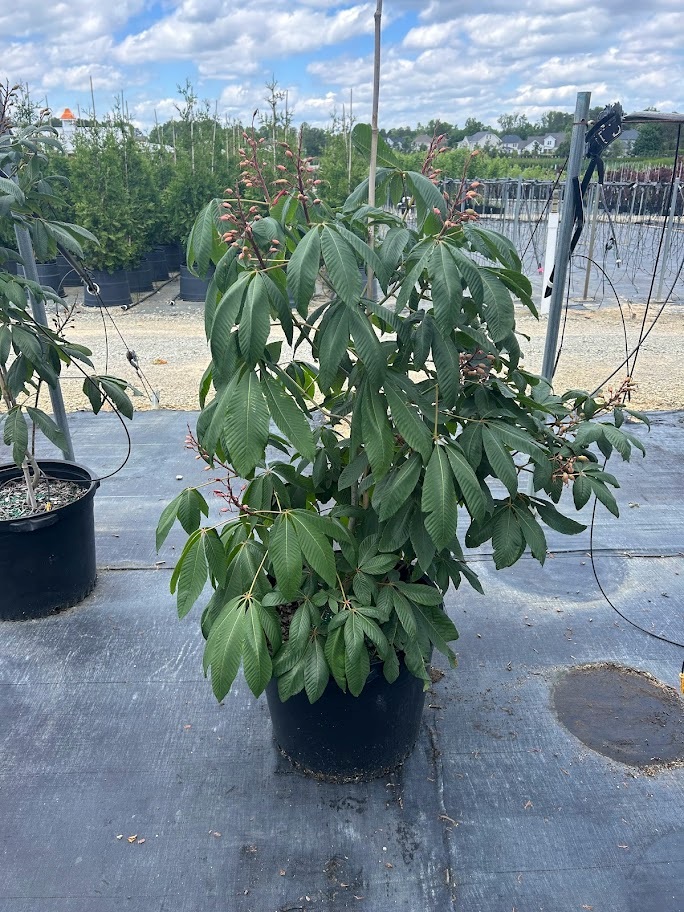 Aesculus pavia
Grows to 10-20' ht & sp

Red flowers, native tree
Round-topped shrub to small tree. Under cultivation, will reach 10-20' in height and spread. Can reach 30-36' in height and spread in the wild. Produces red flowers 4-8" long, 1.5-3" wide panicles, in April-May. Red Buckeye has the first red tubular flowers to bloom in spring, making it very important to returning hummingbirds and the first butterflies. It is normal for this plant to drop most of its leaves by the end of summer, so place it in a site where it is highly visible in the spring, but less noticeable after leaf drop. Likes moist, acidic soil and prefers part shade. WARNING: the seeds, which look like chestnuts and young shoots are poisonous if eaten.