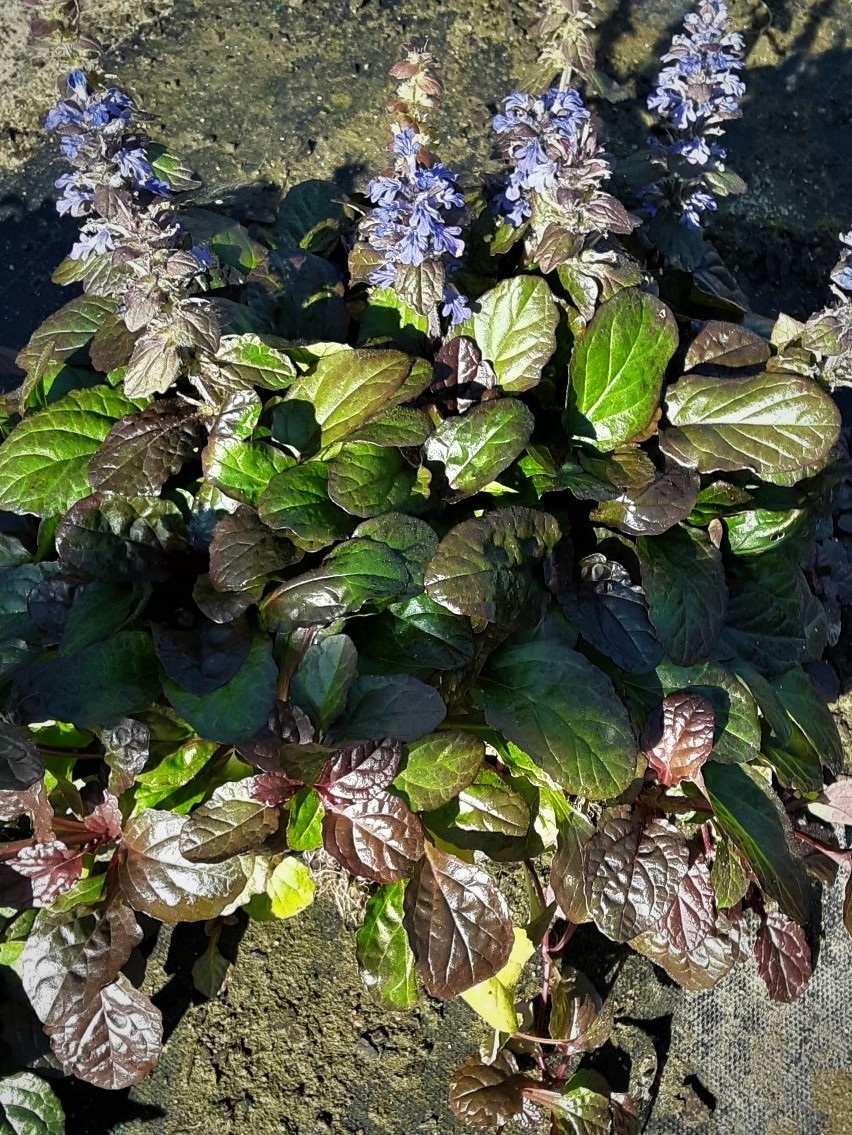 Ajuga reptans 'Bronze Beauty'
Grows 2-5" ht x 12-18" sp

Low growing ground cover, evergreen. Bronze colored foliage. Grows to about 4-6" ht. Space 12" apart. Bronze Beauty Ajuga has blue flowering spikes in the spring. The flowers attract Hummingbirds and Butterflies. Use in mixed containers, rock gardens and borders. Extremely hardy ground cover, can be walked on and mowed over. Plant in sun or part shade. Deer resistant.
Ajuga reptans 'Catlin's Giant'
Grows 3-6" ht x 12-24" sp Flower may be as tall as 12-24"

More upright type of ajuga with large textured leaves. 8" bloom spike of blue flowers appears in the spring. Catlin's Giant grows about .25-.75" in height, spreads 1-2', but can spread aggressively. An excellent ground cover for shady areas where grass will not grow. Also may be grown on banks, slopes or under trees and shrubs. Avoid planting adjacent to lawn areas
Ajuga reptans 'Chocolate Chip'
Grows 4" ht 8-10" sp


Chocolate Chip Ajuga has foliage which is deep purple almost chocolate looking. Low growing ground cover, 2-3" high, lance shaped leaves. The blue flower spikes appear in the spring and stand about 4" above the foliage. An enthusiastic grower, so do not plant it where it can't sprawl. Grows well in difficult shady spots, like the dry spots under trees. Deer resistant.