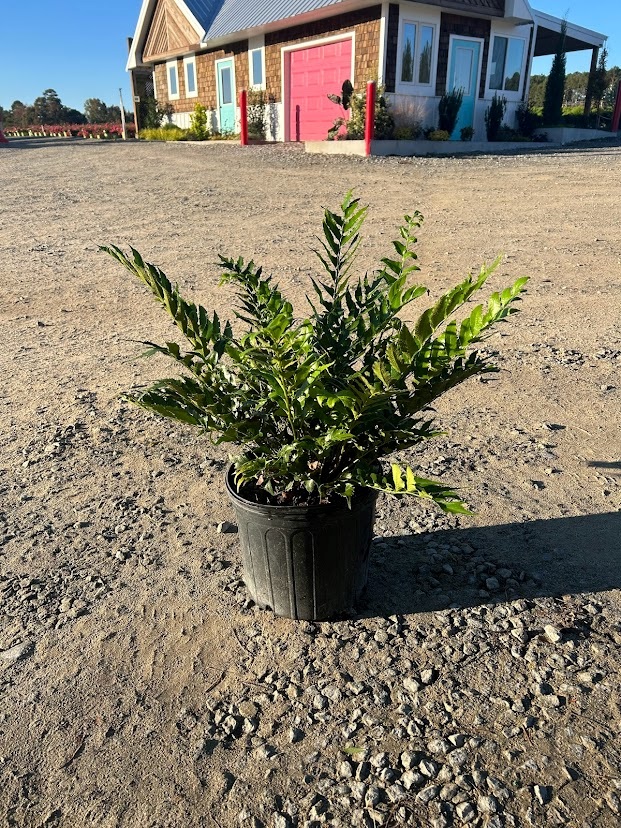 Cyrtomium falcatum 'Rochfordianum'
Grows 2' height by 3' spread


Holly Fern is an evergreen fern that thrives in low light. Attractive in appearance and is a low maintenance plant. Plant in loose, fertile moist soil in shade to part shade. Use as a border plant or in a woodland garden.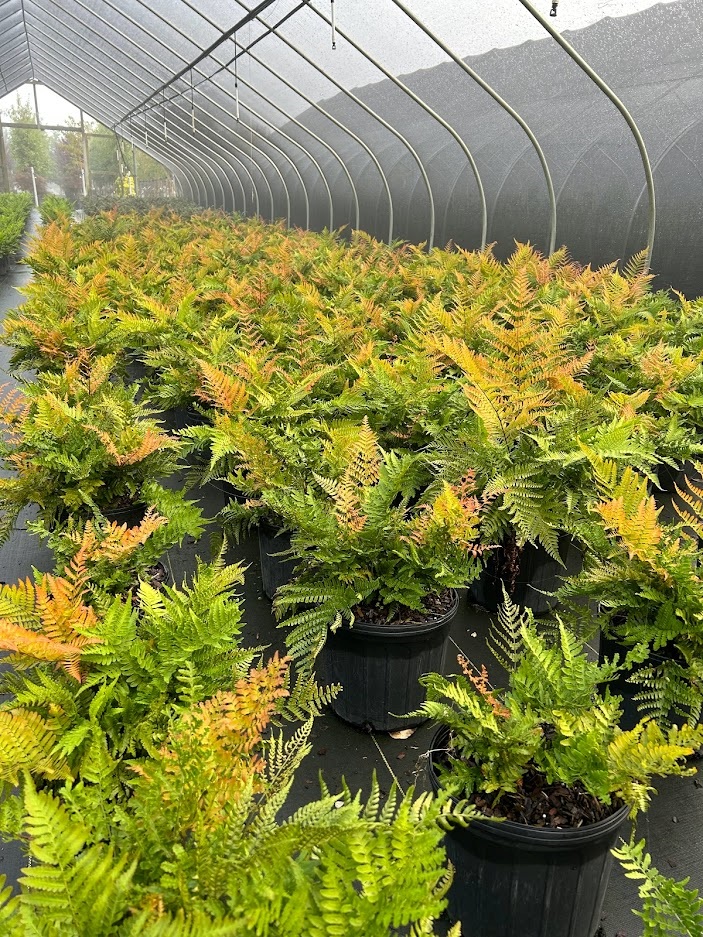 Dryopteris erythrosora 'Brilliance'
Grows 1-2' height and spread

Newly emerging fronds of the autumn fern are coppery-pink. Mature fronds are dark green. Can be evergreen in mild climates. Easy to grow and looks great in mass plantings and in woodland gardens. Tolerates poorer conditions and dry spells better than most ferns. Prefers medium to wet soils in part shade to full shade.
Polystichum polyblepharum
Grows 1-2' height and spread

Japanese Tassel Fern forms an arching vase of stiff evergreen fronds which are lustrous, dark green and appear shiny. Easy to grow, but prefers constant moisture. Plant in humus rich soil in partial to full shade. The glossy shimmer to these fronds make for a really nice mix in a hosta garden or shade garden in the landscape