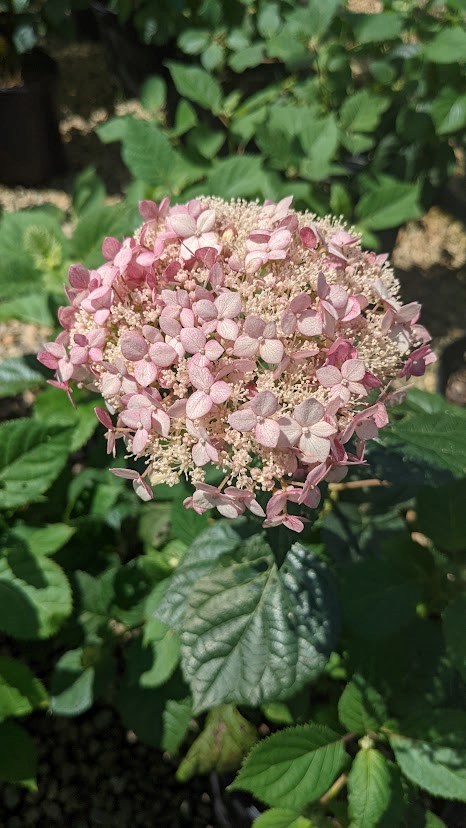 Hydrangea arborescens 'NCHA1' PP20765
Bright pink flowers/3-4'ht &sp

Produces pink blooms until frost. Is useful as a specimen, in mass plantings, or in perennial gardens. Blooms can also be used as a cut flower. Blooms on new wood. This plant is perfect for butterfly gardens, perennial/shrub borders, woodland gardens, and foundation plantings. Thrives in in average, medium moisture, well-drained soil in part shade.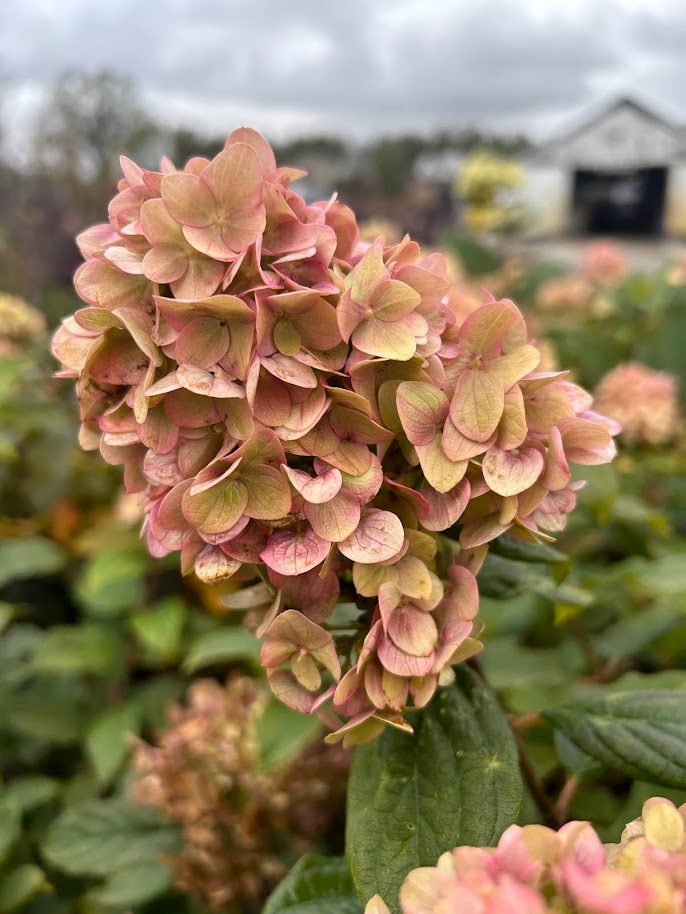 Hydrangea paniculata 'Jane' PP22330
Dwarf/sun-part shade/ 3'ht x 4-5'sp
A dwarf form of the 'Limelight' hydrangea, 'Little Lime' has the same great cone-shaped flowers but is about a third the size of the original. The lime-green flowers mature to pink and burgundy in fall. Use the blooms for fresh-cut or dried floral arrangements. Fits easily into smaller landscapes, mixed borders, or in foundation plantings. Will tolerate some sun in average well-drained soils.

Photo Credit: The Tree Center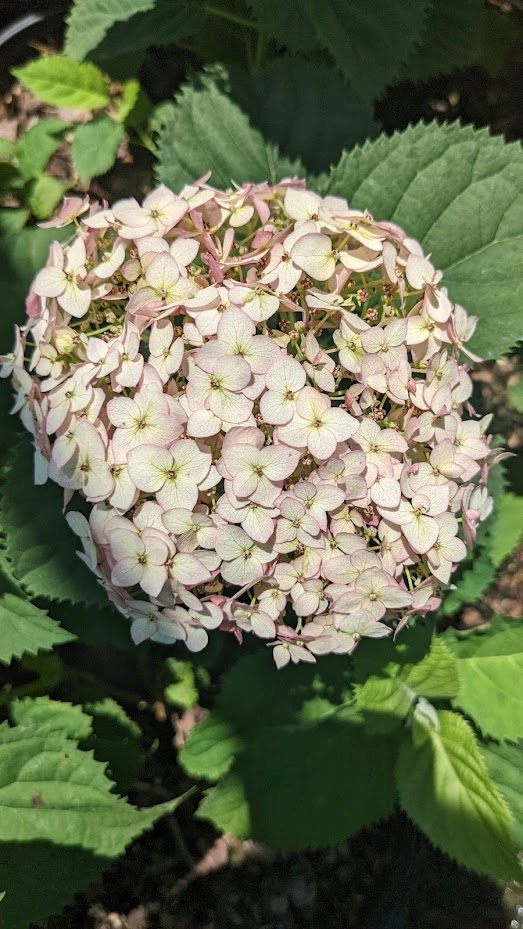 Hydrangea arborescens 'NCHA5' PP30296, CBR#6345
Grows 1-2.5' ht and sp, soft pink to white flowers

Wee White is a dwarf variety of Annabelle hydrangea that is low maintenance and blooms beginning in early Summer through Fall.

Photo Credit: Proven Winners