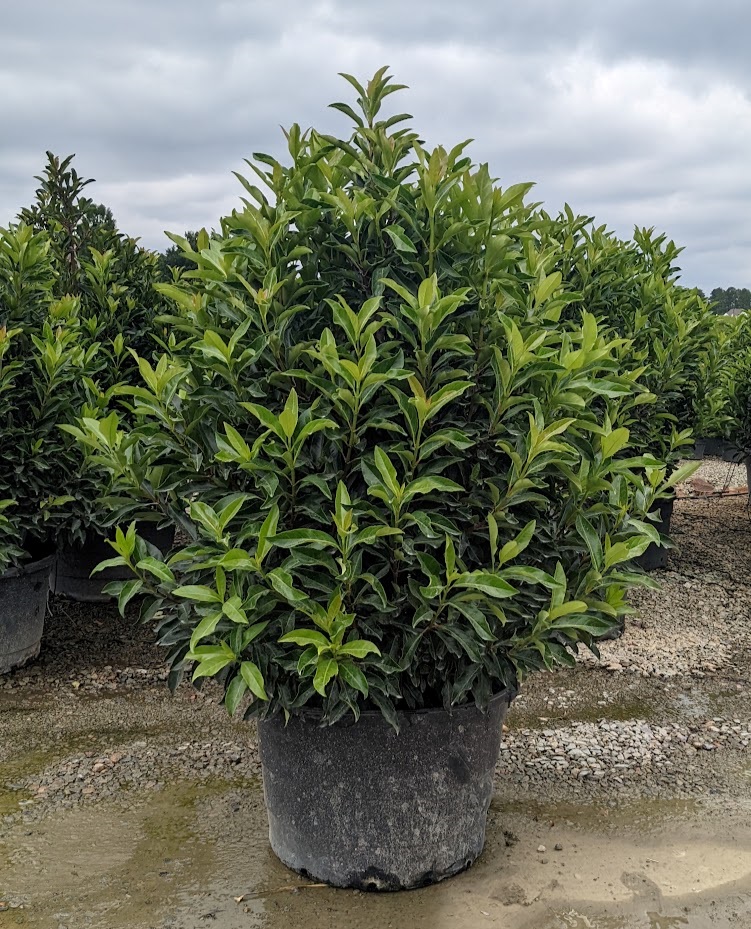 Viburnum awabuki 'Chindo'
Grows 12-18' ht & sp

This is a superb screening plant!
Chindo Viburnum is a medium-growing, pyramidal, broadleaf, evergreen shrub. Produces large, dark green leaves with red berry clusters in summer. The plant can make an excellent hedge or screen. Thrives in moist well-drained soil

Photo Credit: Phillip Merritt and Jim Robbins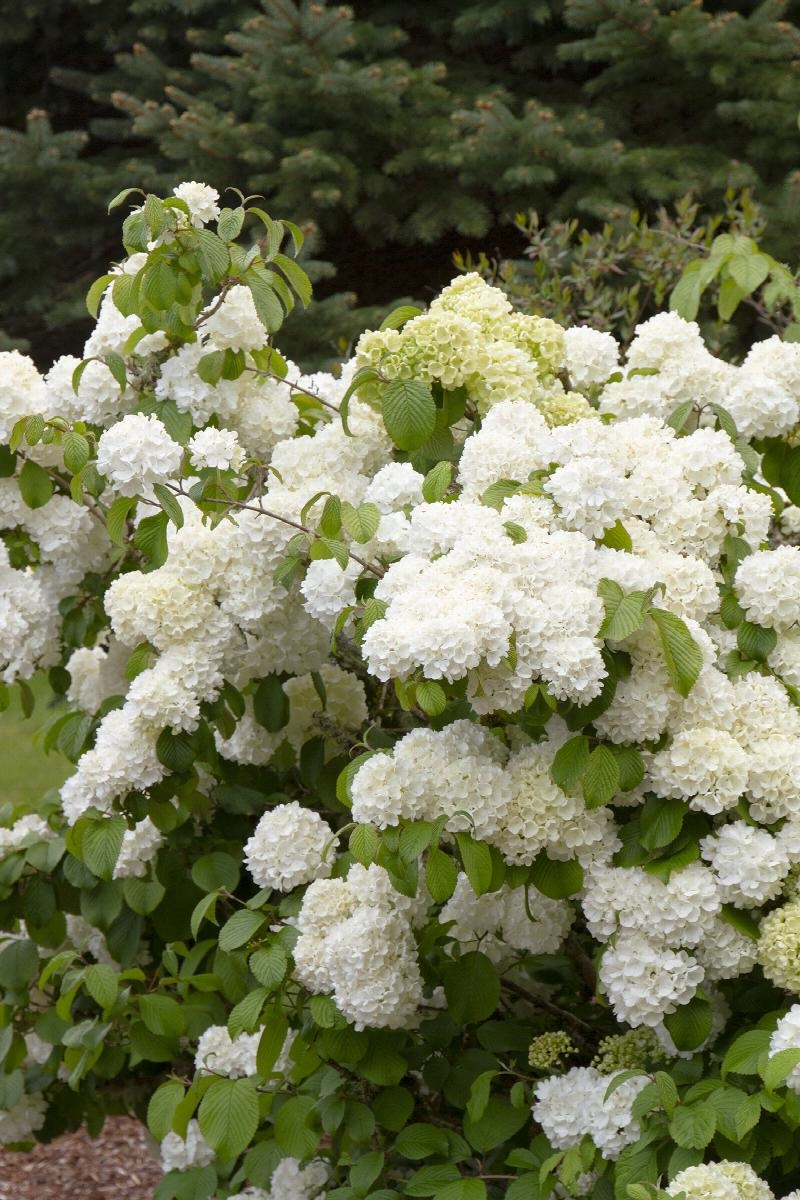 Viburnum plicatum f. tomentosum 'Popcorn'
White flowers/ grows 5-8' ht x 4-7' sp
This viburnum features a small rounded popcorn-like cluster, 2-3" in diameter, of white flowers that cover the shrub in the spring. Has good fall color. Use as a shrub border, hedge, or specimen. Thrives in average medium moisture, well-drained soil. Deer resistant

Photo Credit: Monrovia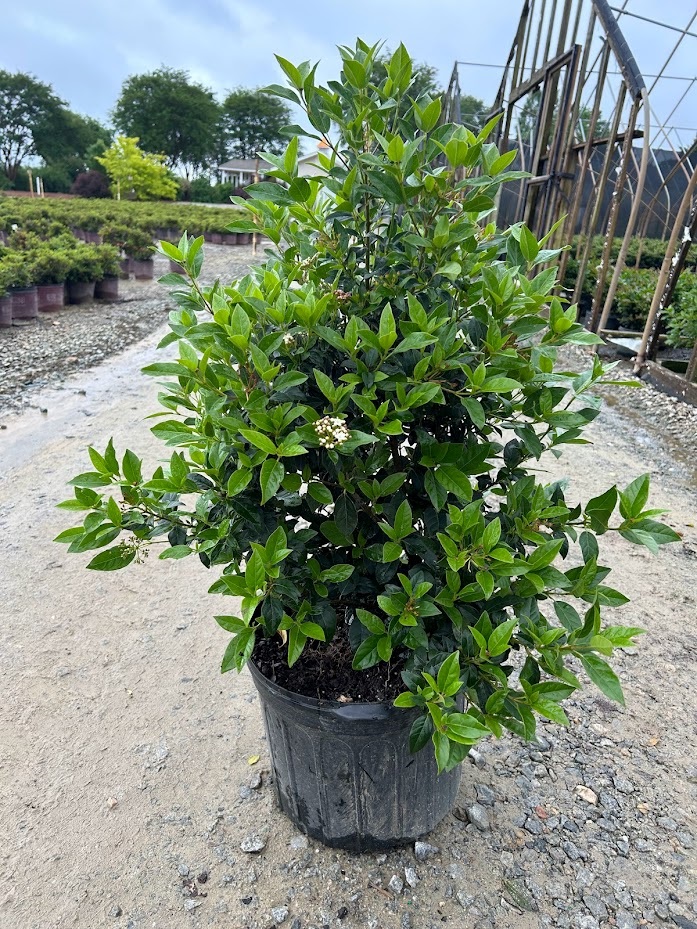 Viburnum tinus 'Compactum'
Grows 6-8' ht & sp

Compact tinus Viburnum is an attractive evergreen shrub, growing to about 4-6' height. It produces white clusters of flowers over a long period in late winter through spring, followed by fruits than turn blue-black. New stem growth is red. These Viburnums grow best in full sun to part shade, and moist, organic soil. 'Compactum' is a dwarf selection that is useful as a specimen in a shrub border, massed in a foundation planting, or as a low screen or hedge.