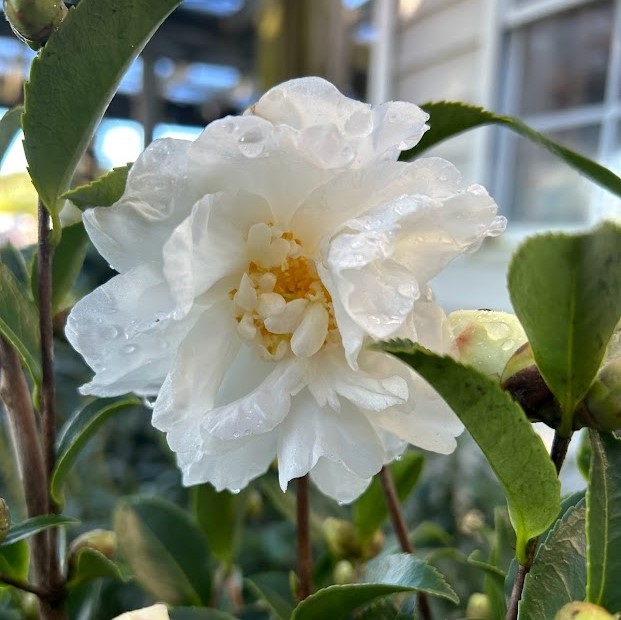 Camellia x 'Winter Snowman'
Grows 12' ht x 5' sp

This winter flowering, evergreen camellia has pink buds that open to white, semi-double flowers. Blooms hold fall through winter. Winter Snowman can be used as a border, espalier, mass planting, privacy screen, or in a wooded garden.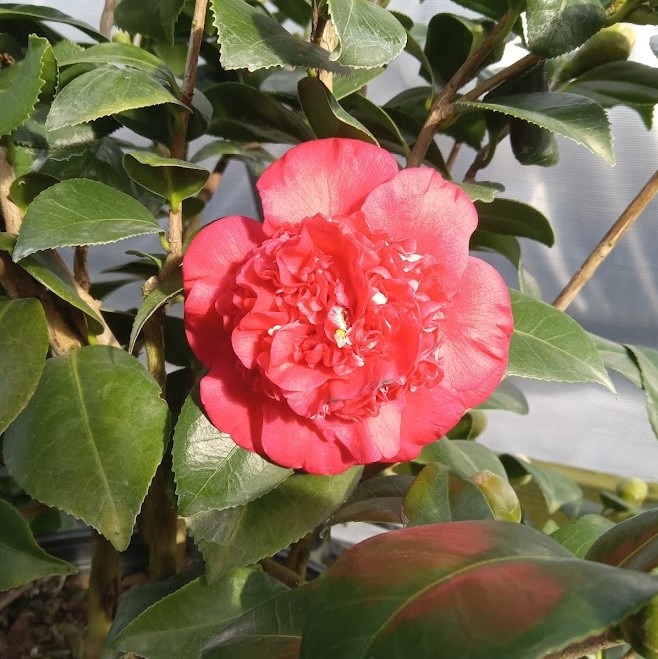 Camellia x 'April Tryst'
Grows 5-8' ht and 4' sp

April Tryst Camellia is an evergreen shrub that produces glossy dark green leaves and red fragrant anemone flowers in spring. This camellia thrives in part to full shade. This plant looks great when planted in groups, foundations, and even as a specimen. Prefers rich, moist, well-drained soil.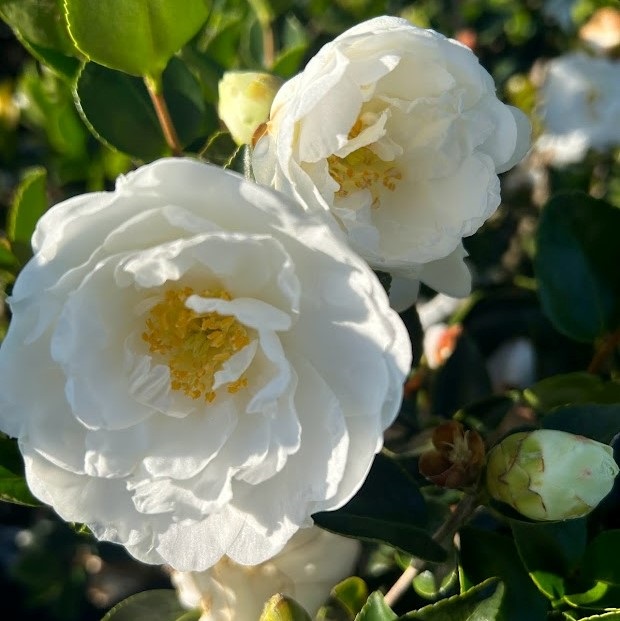 Camellia sasanqua 'Mine No Yuki'
Grows 6-8' tall and wide


Winter flowering camellia, semi double blooms fall through the winter
Compact spreading form. Also Known as White Doves Camellia.

Makes a good hedge or use as specimen in shade garden.
Part sun to shade.

Mine No Yuki, also known as White Doves, is a winter flowering camellia which has semi double white blooms fall through winter. This camellia has a compact spreading form. It thrives in part shade to shade. Mine No Yuki makes a good hedge or specimen in a shade garden.