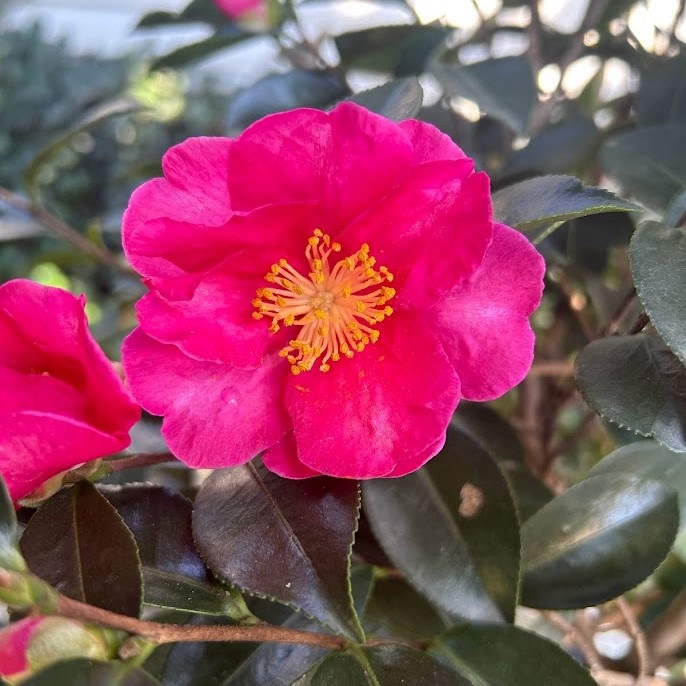 Camellia sasanqua 'Kanjiro'
Grows to 8-10' ht & sp

Flowers fall through winter, and can be used as a border shrub, espalier, mass planting, privacy screen, specimen, or in a woodland garden

Kanjiro Camellia is a medium-growing, compact, and evergreen shrub. It produces smaller dark green leaves and red double rose form blooms in early fall. This plant does well in foundation plantings, groupings, and even as specimen plants. Prefers moist, acidic, well-drained soil.

Photo Credit: The Tree Center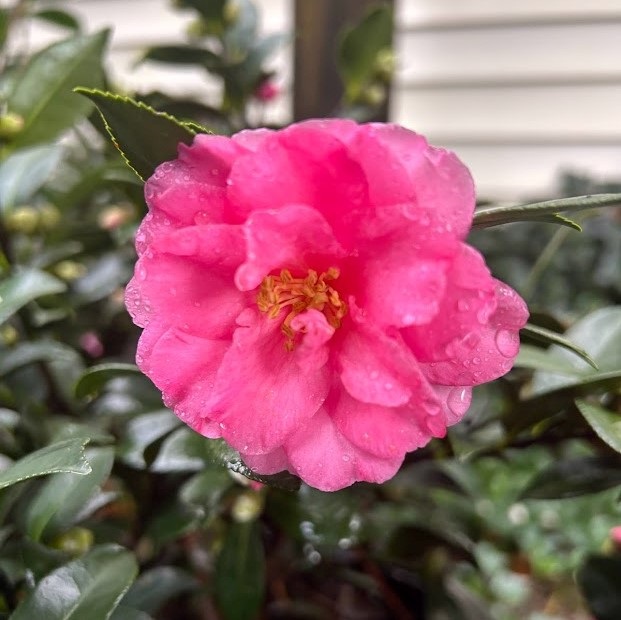 Camellia sasanqua 'Shishigashira'
Grows to 4-5'ht x 6-8' sp

Evergreen, flowers fall through winter and can be used for a border, espalier, mass planting, or in a wooded garden

Shishi-Gashira Camellia is a medium-growing, compact, evergreen shrub. It produces smaller dark green leaves and rose-pink double blooms in early fall. This plant does well in foundation plantings, groupings, and even as specimen plants. Prefers moist, acidic, well-drained soil.

Photo Credit: Heather Kirk-Ballard/LSU AgCenter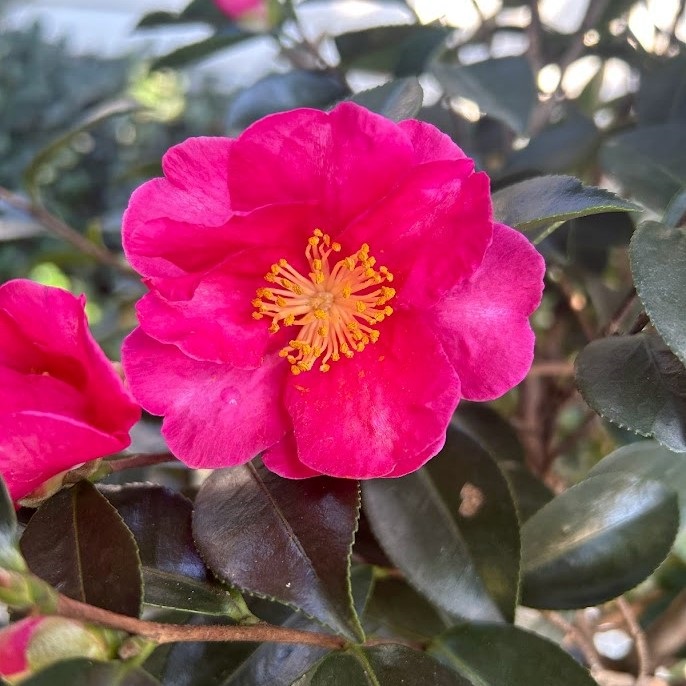 Camellia sasanqua 'Kanjiro'
Grows to 8-10' ht & sp

Flowers fall through winter, and can be used as a border shrub, espalier, mass planting, privacy screen, specimen, or in a woodland garden

Kanjiro Camellia is a medium-growing, compact, and evergreen shrub. It produces smaller dark green leaves and red double rose form blooms in early fall. This plant does well in foundation plantings, groupings, and even as specimen plants. Prefers moist, acidic, well-drained soil.