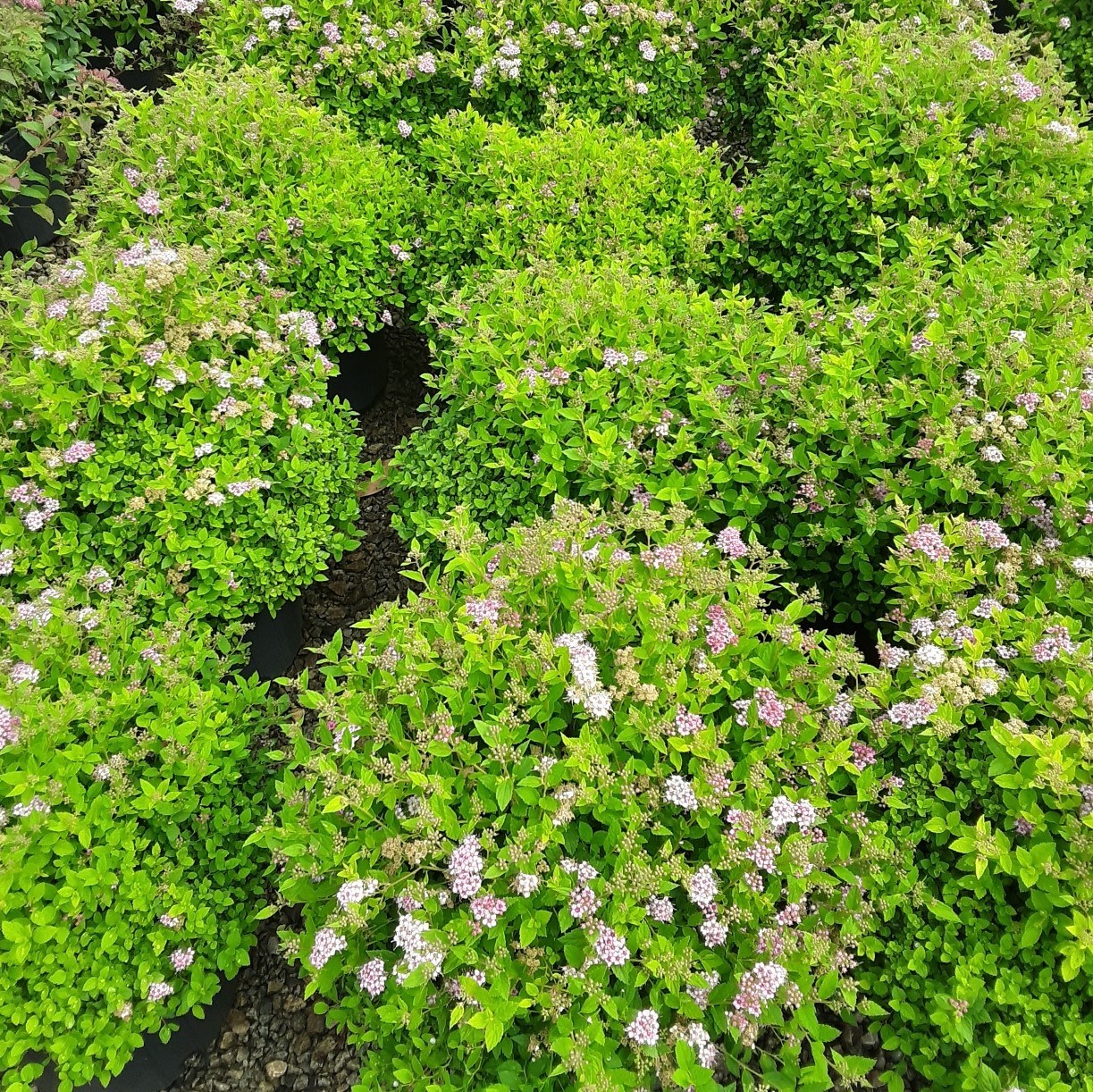 Spiraea japonica 'Little Princess'
Pink flowers grows 3' ht x 6' sp
Little Princess is an upright, deciduous shrub with light green foliage and pink blooms in spring. Looks great when used in rock gardens, foundation plantings, borders and edging. Grows well in average medium moisture well drained soils in full sun.
Spiraea japonica 'Anthony Waterer'
Pink flowers grows 2-3' ht x 3-4'
Compact, broadly mounded deciduous shrub
Nice fall foliage and new growth in the spring
Heat tolerant
Spiraea japonica 'Gold Mound'
Pink flowers grows 2-3' ht x 4'
Deciduous shrub, dwarf plant. Yellow foliage, pink blooms in late spring / summer
Full sun to part shade.