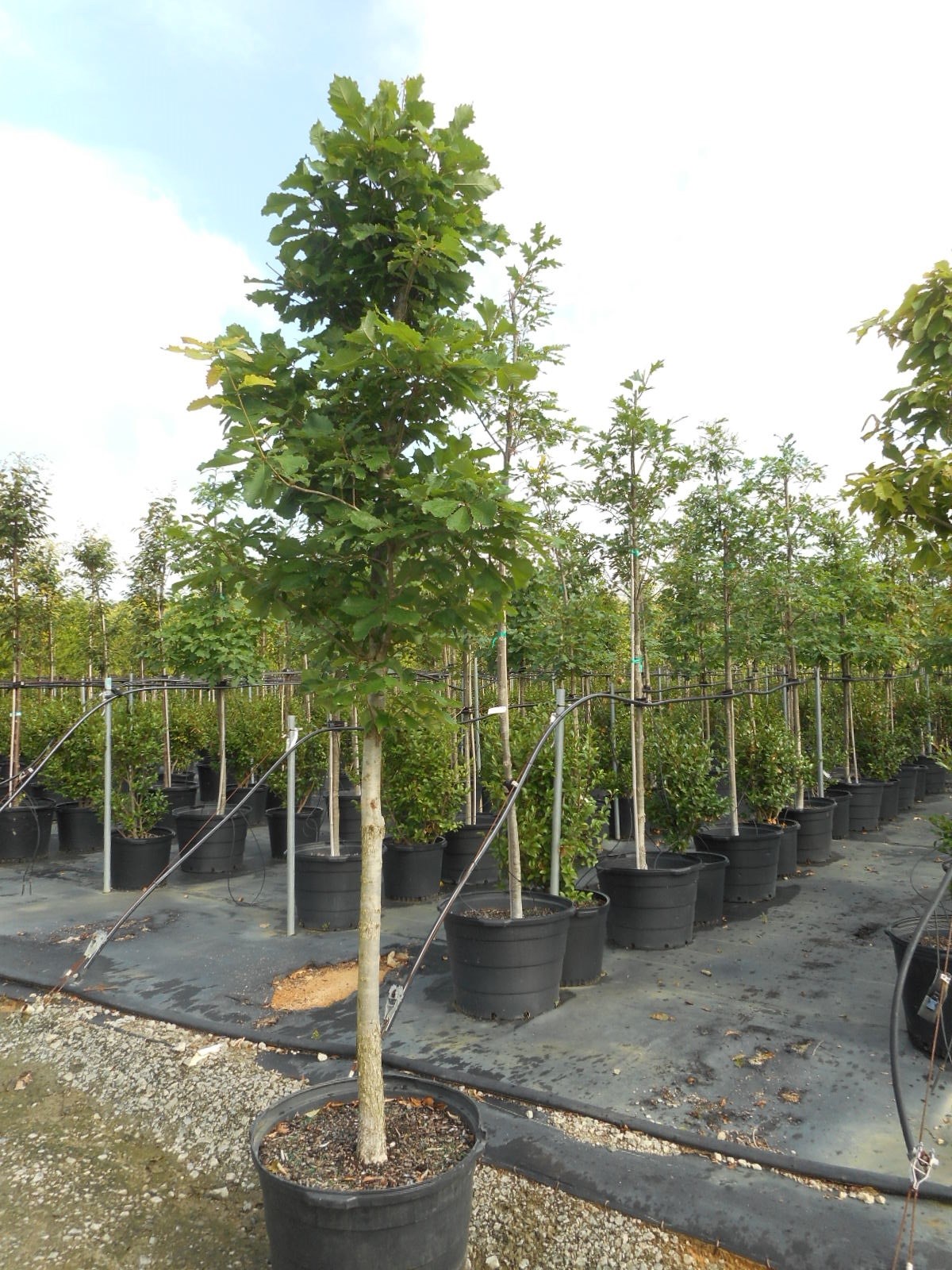 Quercus alba
A handsome and sturdy deciduous tree, the White Oak is named for its whitish bark and grey twigs. White Oaks are large, long-lived, and slow-growing trees. They can reach heights of 60 to 150 feet, with diameters between 3 to 4 feet. Their glossy, bright green leaves have rounded lobes, five to seven per leaf.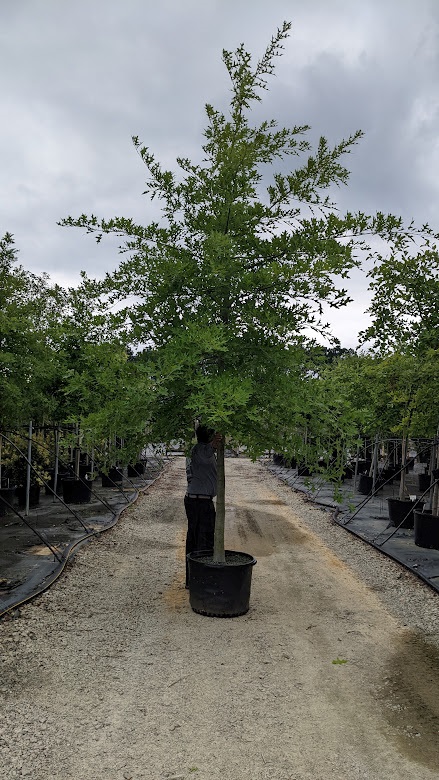 Quercus nuttallii
grows 60-80' ht x 35-50' sp
Nuttall Very adaptable oak. Has reddish purple new growth, changing to dark green. Turns reddish in the fall and has a clean fall leaf drop. Its dark green foliage closely resembles that of a pin oak. Used mainly as a large shade tree. Thrives in moist, rich soil in full sun.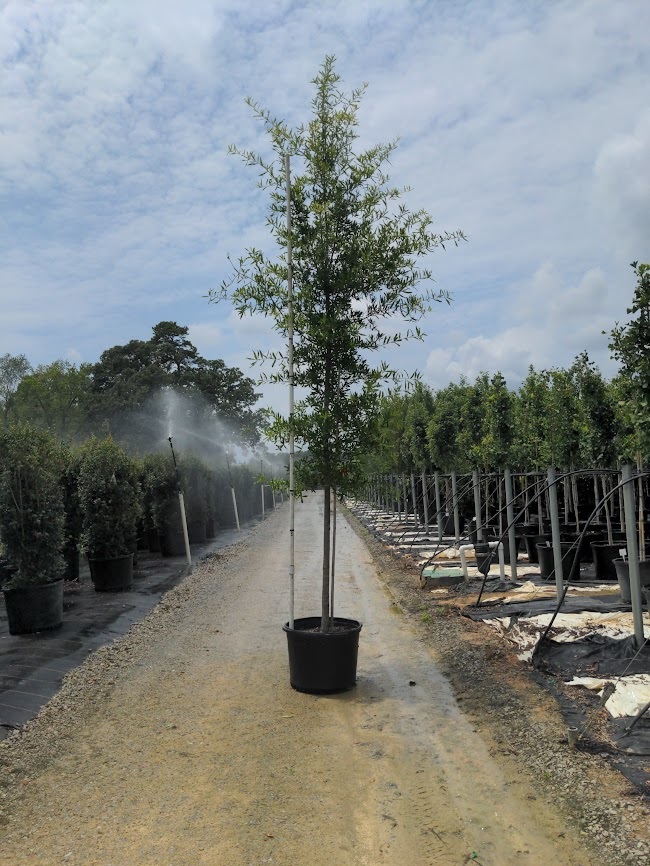 Quercus phellos
grows 40-60' ht x 30-40' wide
The Willow Oak is a medium growing, broadleaf, deciduous tree. Crown, at maturity, is dense, oval to round in shape. Produces very small rounded yellowish-green acorns that turn a light brown or tan with age. Its foliage is long, green, willow like leaves which turn gold/brown before dropping in autumn. This is a great medium sized shade tree for a lawn. Prefers moist to wet well drained soils in full sun.